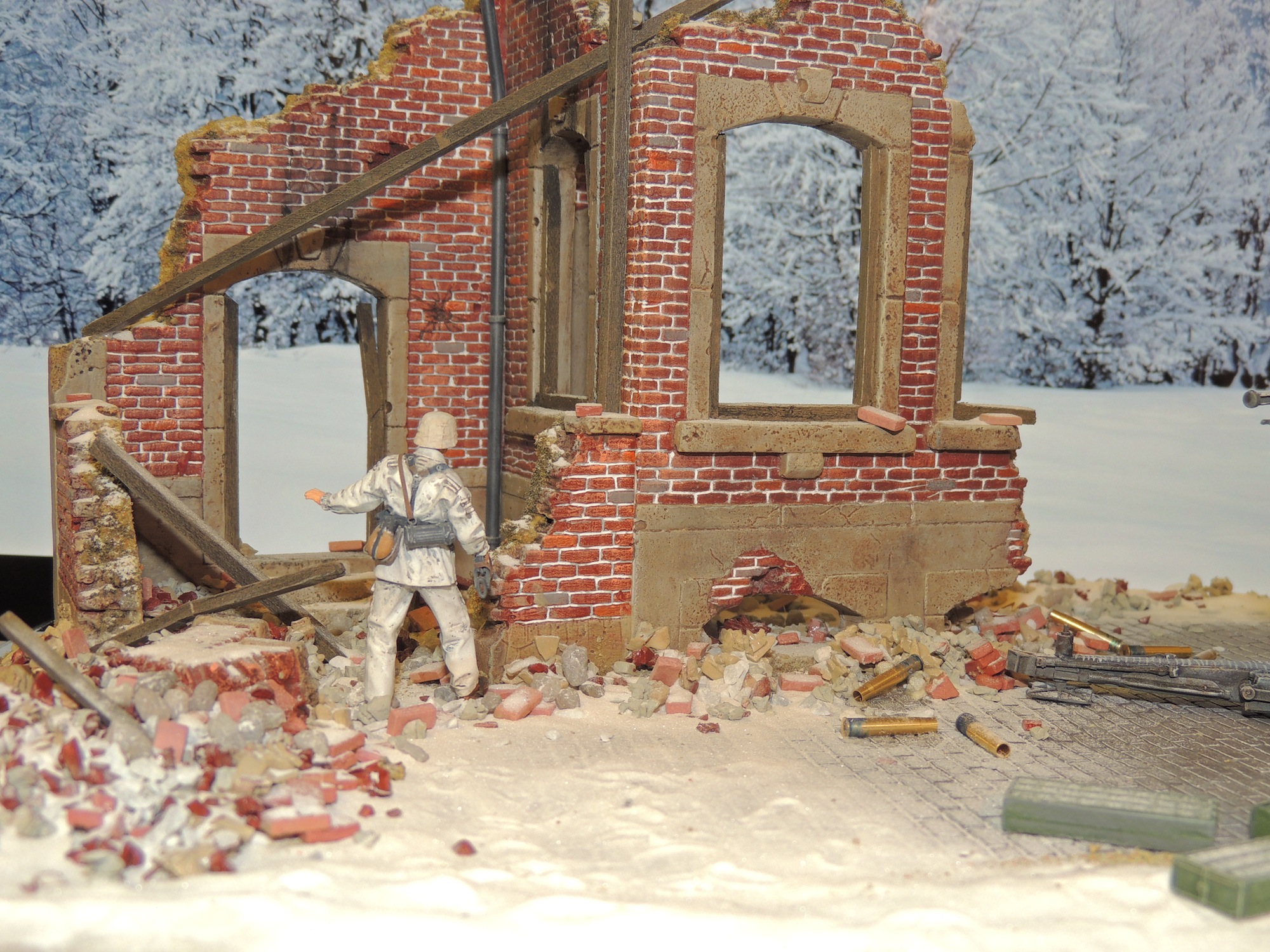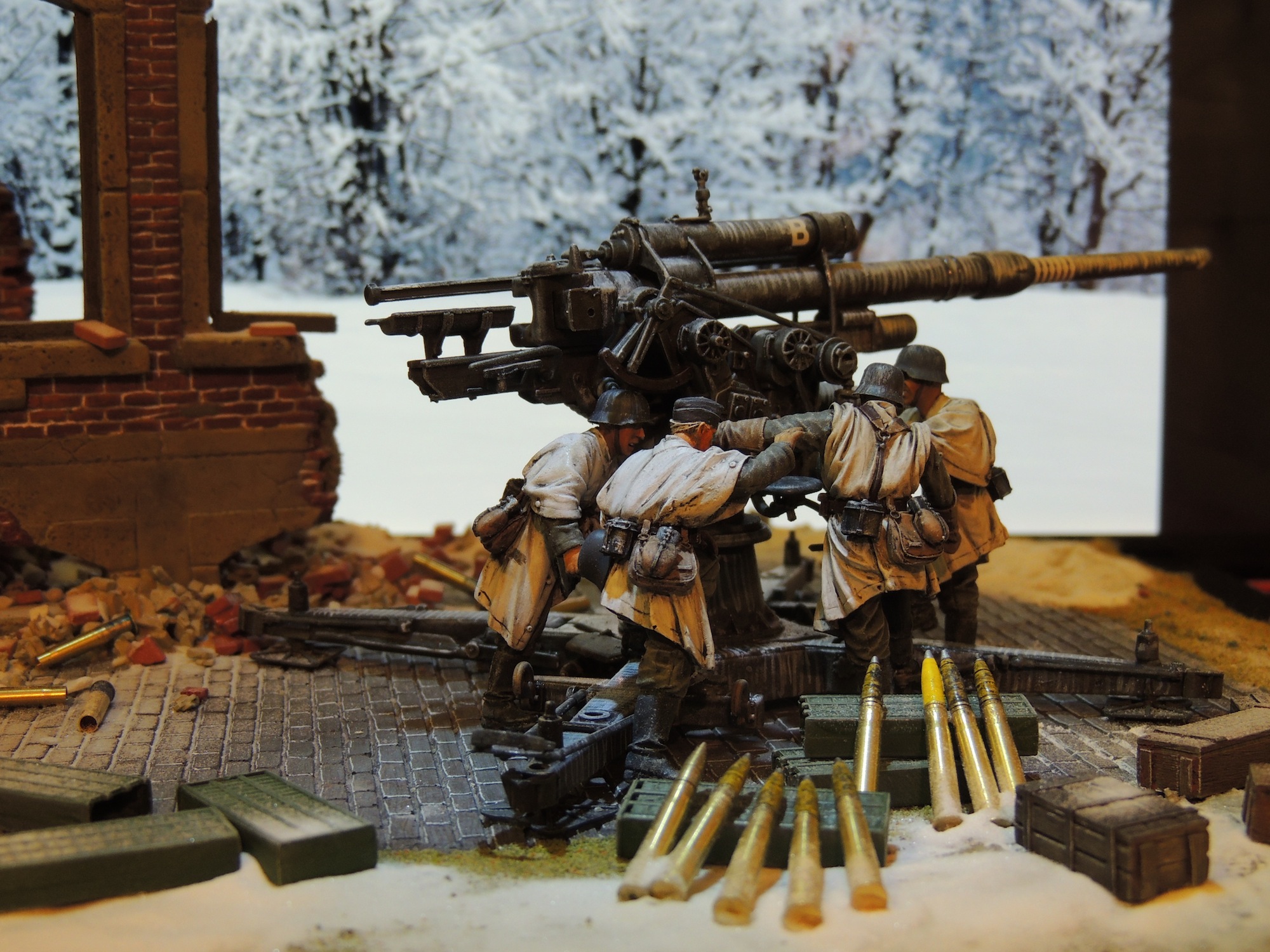 ABOUT THIS MODEL
As the attempt at resupply by air gradually faded away, the proud army that Paulus had marched to the edge of the Volga was disintegrating. The elite men of the German 6th Army were now a tattered collection of emaciated walking skeletons.
Although the famous discipline of the Wehrmacht still remained largely intact, it too was starting to fade away as starvation, disease and despair stalked the German soldiers.
Models painted with Vajello paints, using the Eclipse CS Airbrush.
SPECIFICATION
Scale: 1/35
Length: 440mm
Width: 330mm
Height: 200mm
Other models you might like...