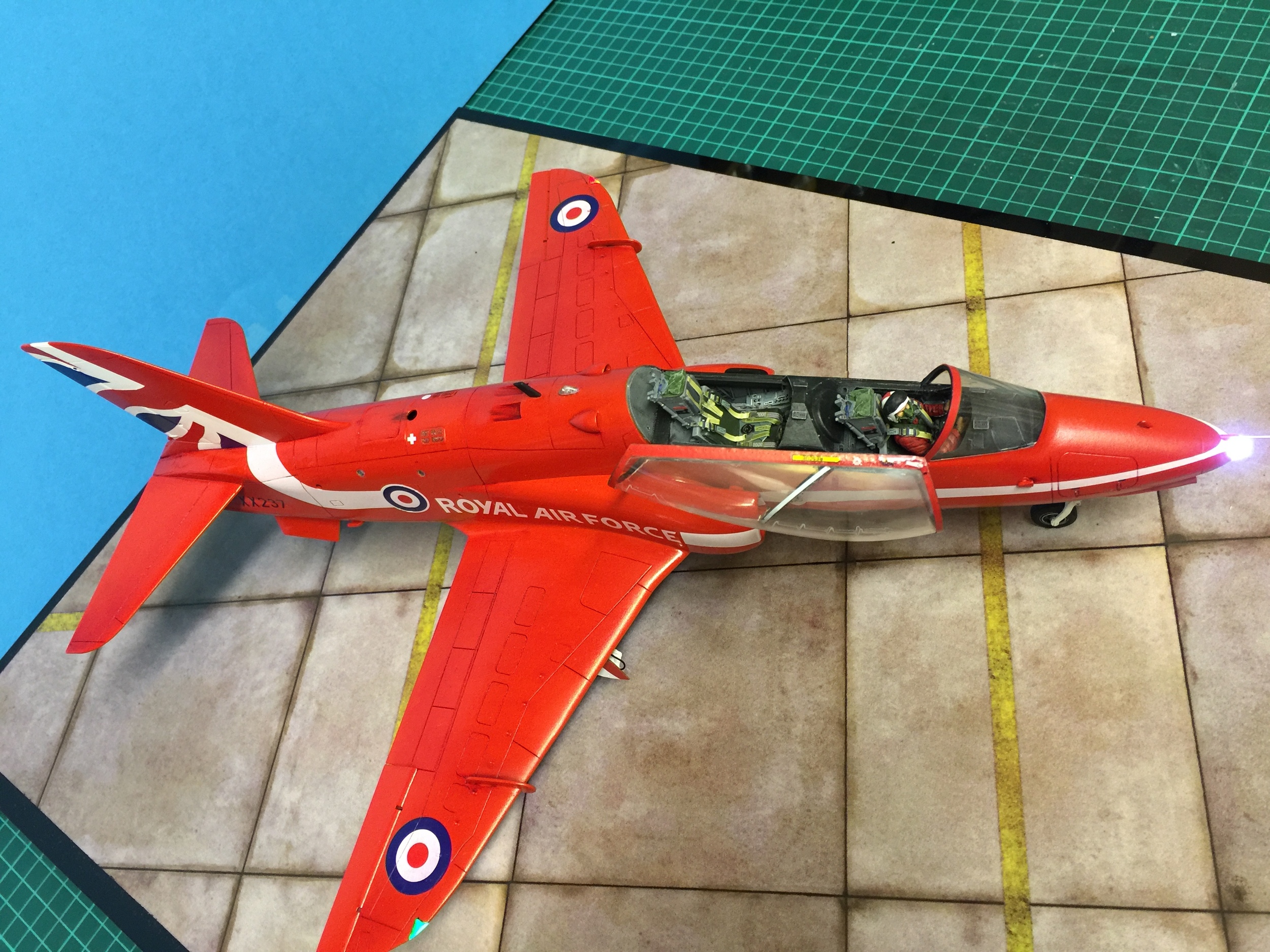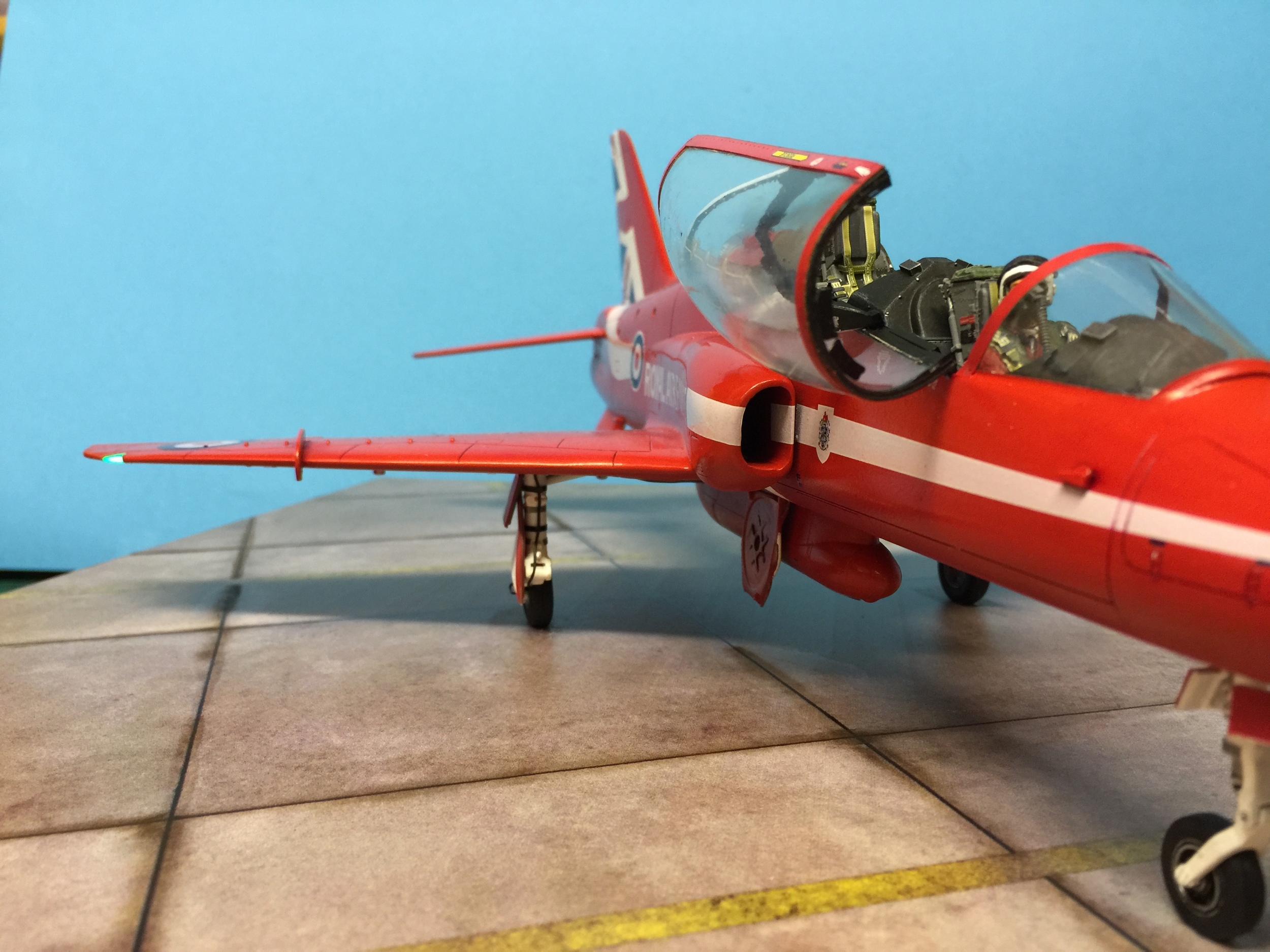 ABOUT THIS MODEL
The Red Arrows, officially known as the Royal Air Force Aerobatic Team, is the aerobatics display team of the Royal Air Force based at RAF Scampton. The team was formed in late 1964 as an all-RAF team, replacing a number of unofficial teams that had been sponsored by RAF commands.

The Red Arrows badge shows the aircraft in their trademark diamond nine formation, with the motto Éclat, a French word meaning "brilliance" or "excellence".

Initially, they were equipped with seven Folland Gnat trainers inherited from the RAF Yellowjacks display team. This aircraft was chosen because it was less expensive to operate than front-line fighters. In their first season, they flew at 65 shows across Europe. In 1966, the team was increased to nine members, enabling them to develop their Diamond Nine formation. In late 1979, they switched to the BAE Hawk trainer. The Red Arrows have performed over 4,700 displays in 56 countries worldwide.

This is Revells 1/32 kit which went together ok, there were a few fit issues, but apart from that nothing out of the ordinary.
This particular aircraft has a light chip inside allowing for the strobe lights to work, navigation lights and the main from light, the chip and lighting were supplied by Jennifer Smith at jsminiatures@gmail.com, she's a pleasure to work with, the pilot is a PJ productions 1/32 modern day pilot, with resin ejector seats and Eduard seat belts. The red was Halford's mars red, decanted and airbrushed, enjoy and thanks for looking.
Other Models you might like...