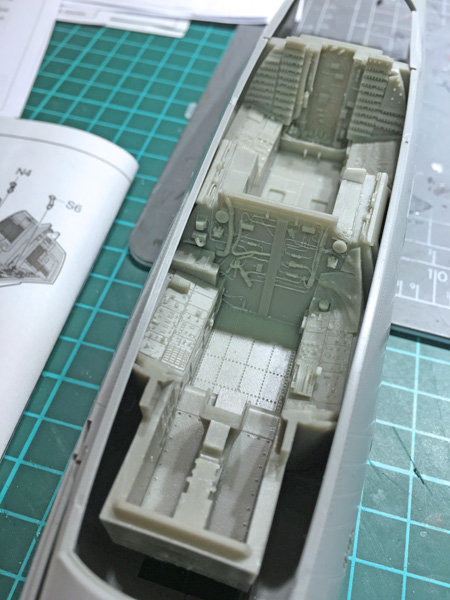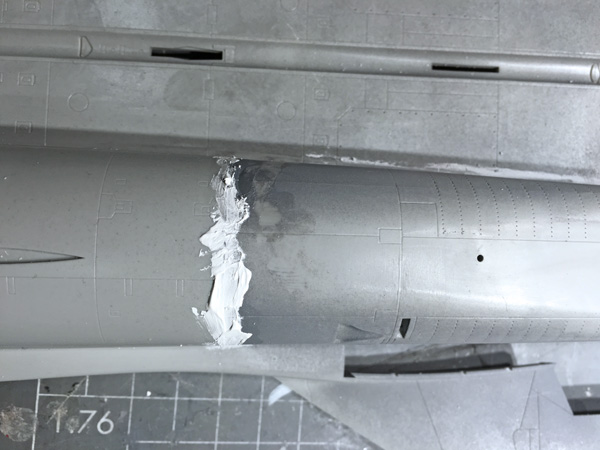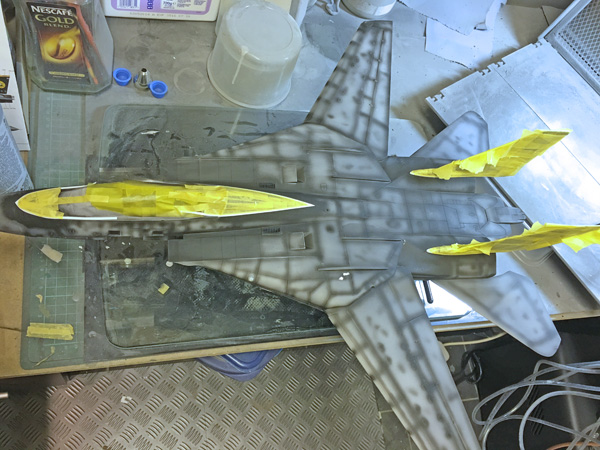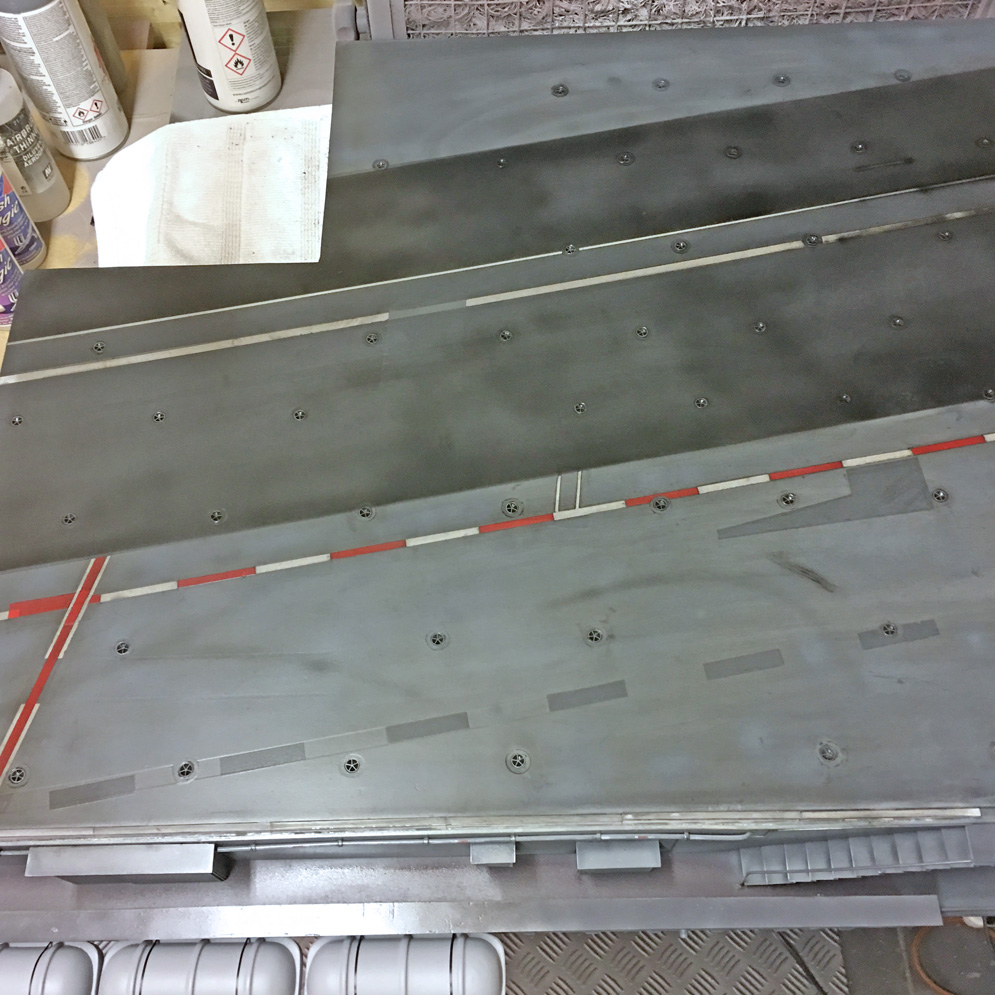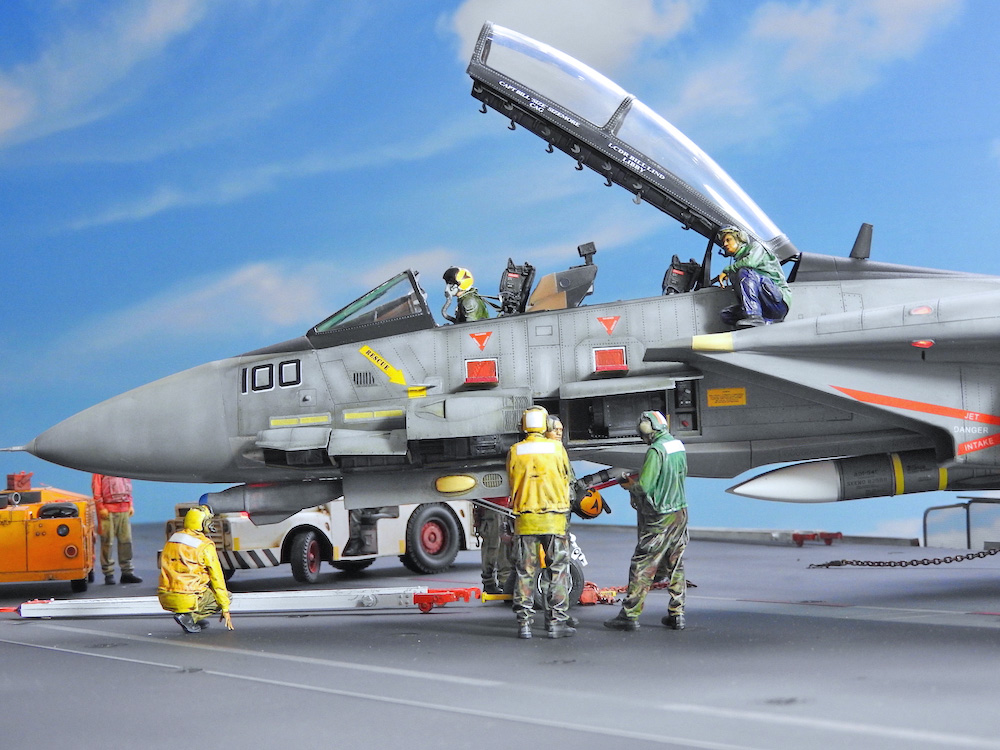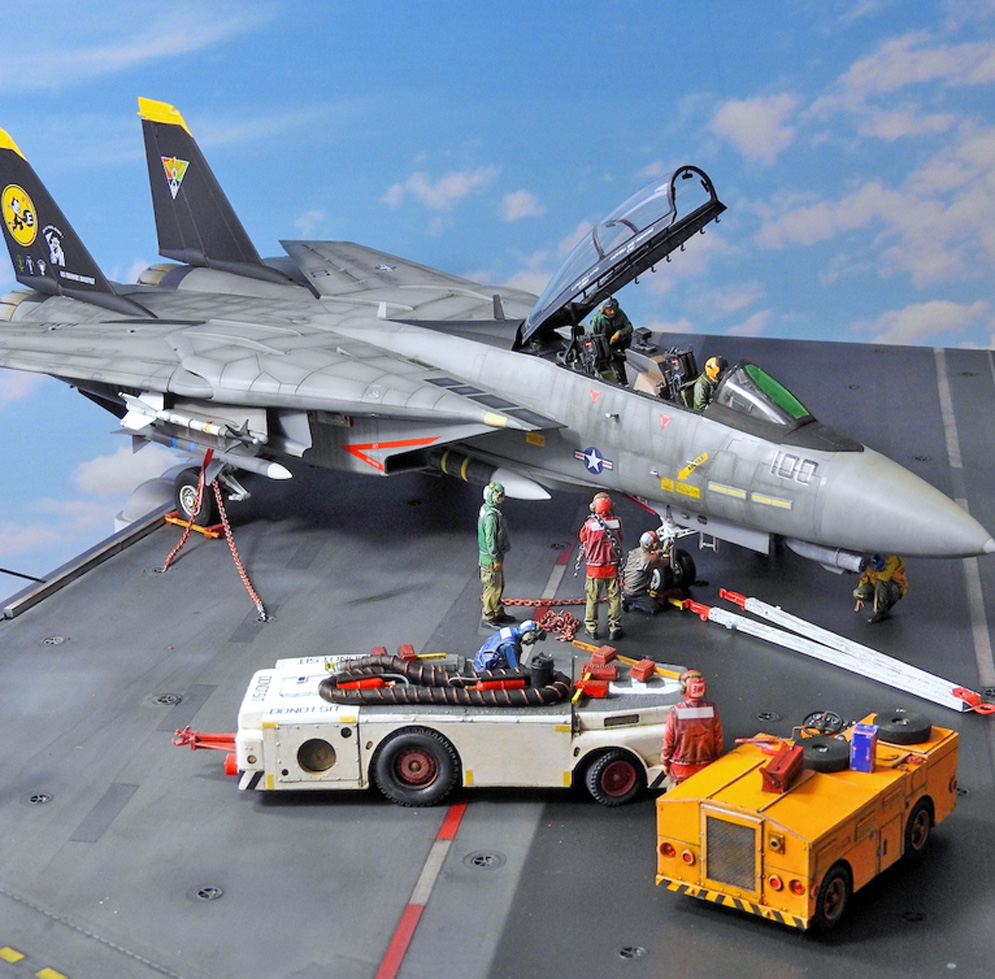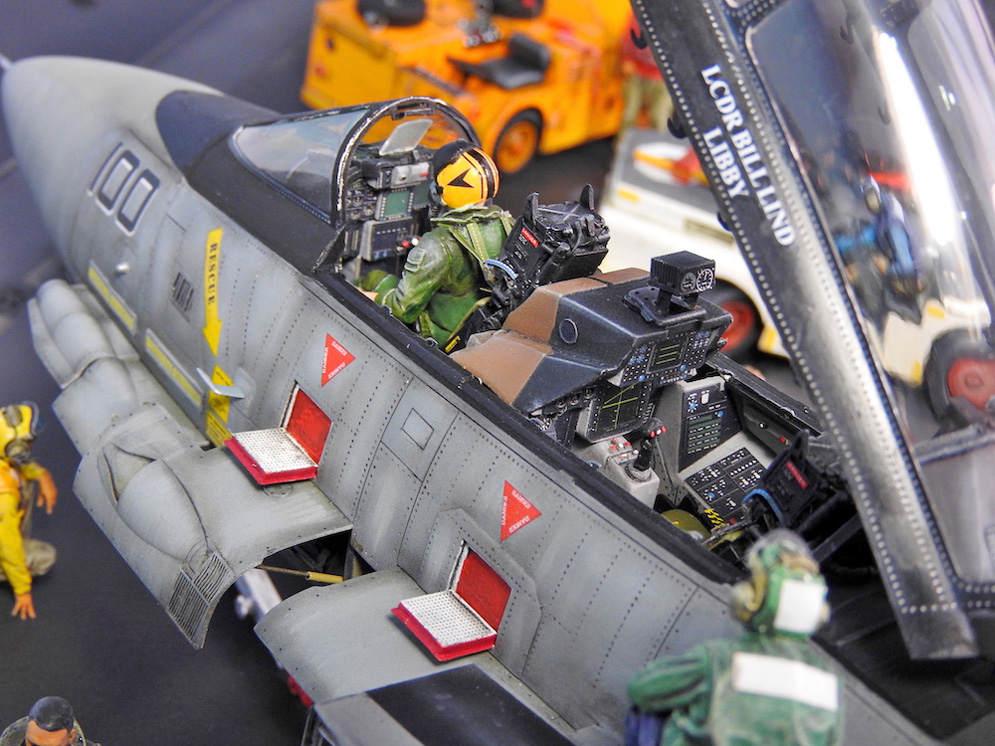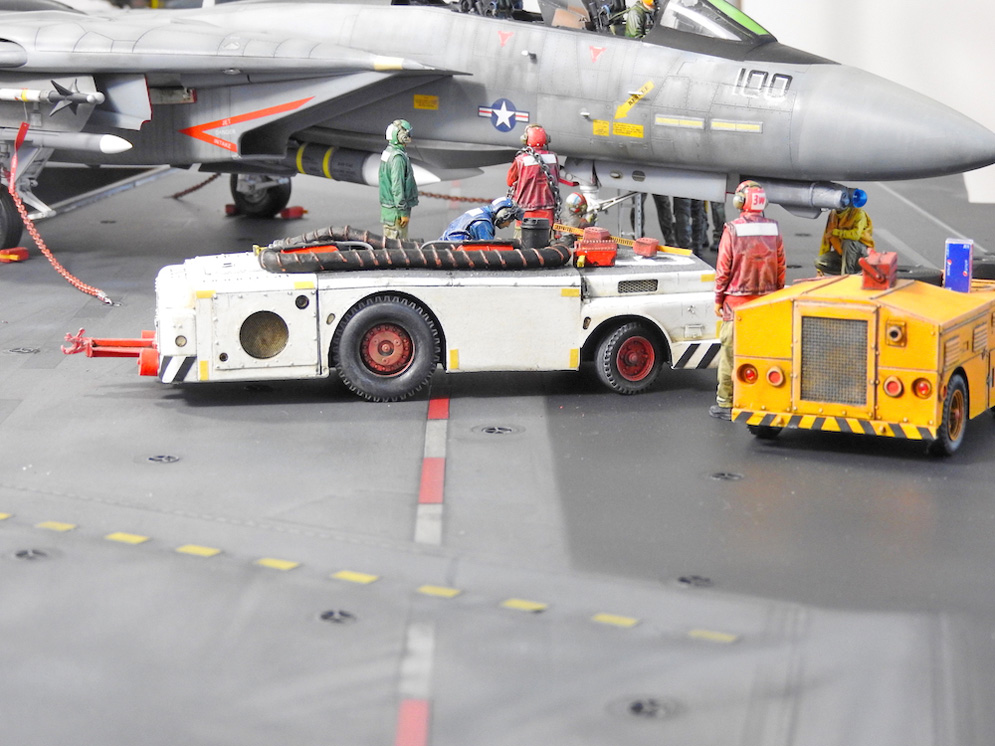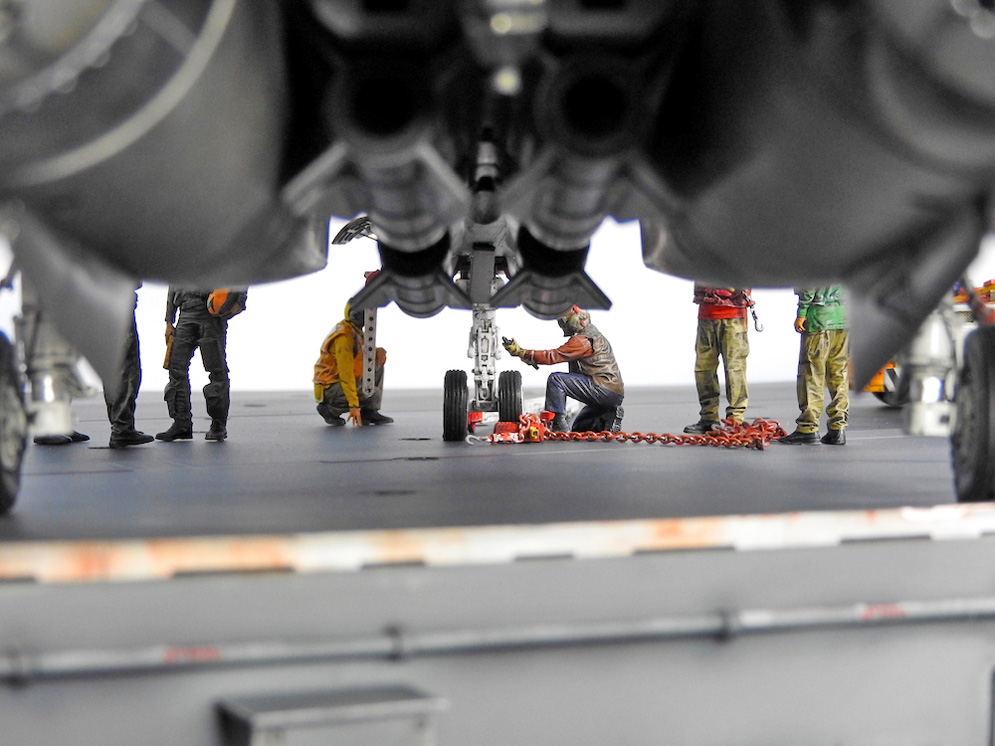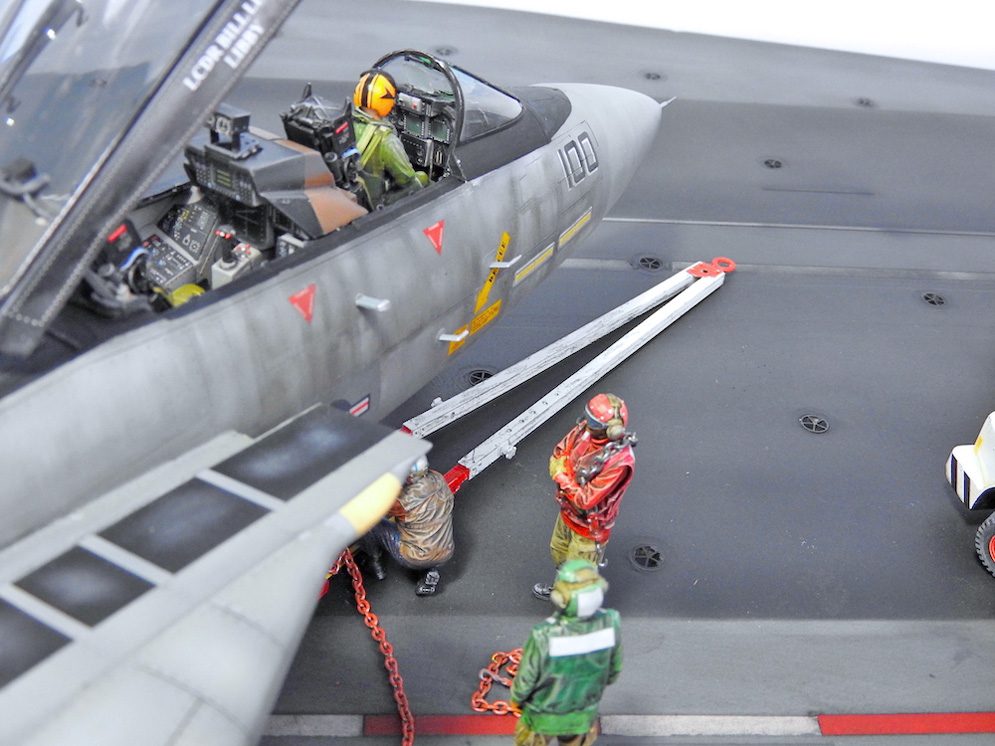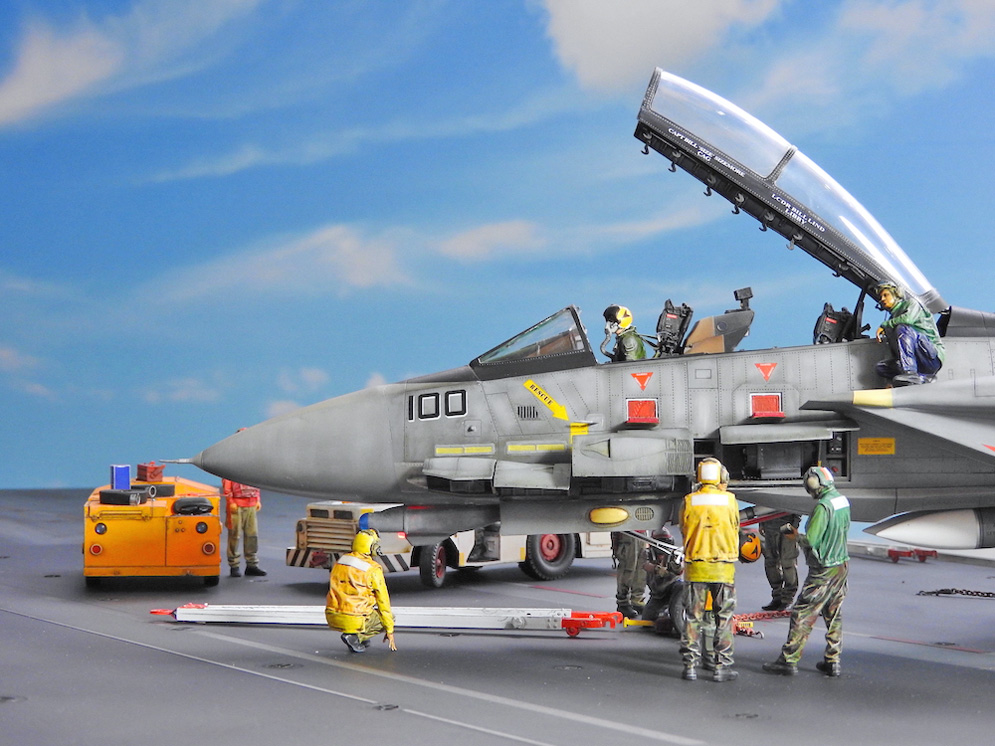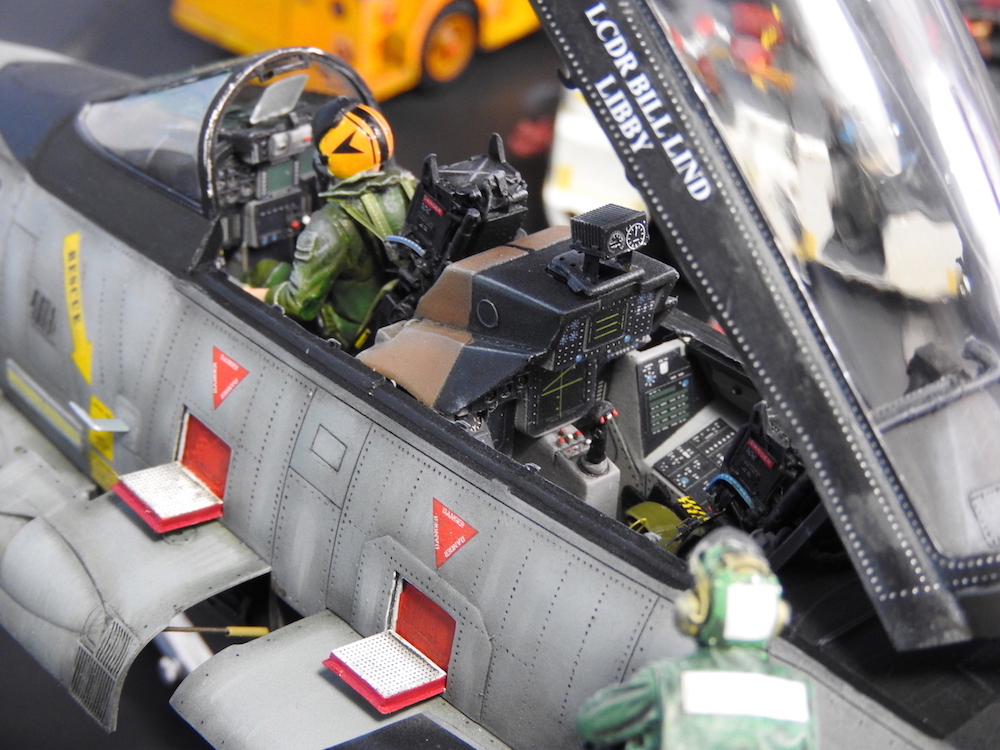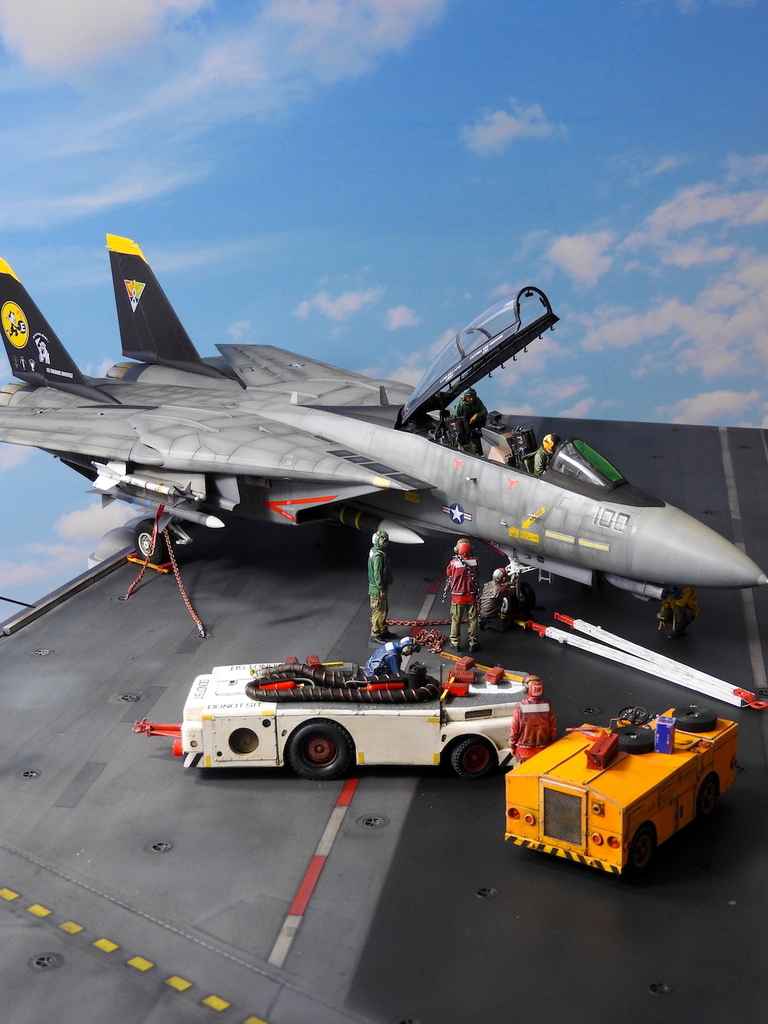 ABOUT THIS MODEL
Let me present
F-14D Super Tomcat
1:32 scale
A little bit of background…
It seems like F-14 Tomcats are the order of the day at the moment, especially with Tamiya releasing their 1:48 all-new-tool F-14A. Add to that the promised F-14D from AMK also in 1:48 and lovers of the type are in for a treat.
But… what about the big kits already available in 1:32? Builds of these either in SMN now or scheduled and so here you can see what Mike T. makes of the Trumpeter offering.The Grumman F-14 Tomcat is an American supersonic, twin-engine, two-seater, variable-sweep wing fighter aircraft. The Tomcat was developed for the United States Navy's Naval Fighter Experimental (VFX) program after the collapse of the F-111B project. The F-14 was the first of the American teen-series fighters, which were designed incorporating air combat experience against MiG fighters during the Vietnam War.
The F-14 first flew in December 1970 and made its first deployment in 1974 with the U.S. Navy aboard USS Enterprise (CVN-65), replacing the McDonnell Douglas F-4 Phantom II. The F-14 served as the U.S. Navy's primary maritime air superiority fighter, fleet defence interceptor, and tactical aerial reconnaissance platform into the 1990s. The Low Altitude Navigation and Targeting Infrared for Night (LANTIRN) pod system was added in the 1990s and the Tomcat began performing precision ground-attack missions.
In the 1980s F-14s were used as land-based interceptors by the Islamic Republic of Iran Air Force during the Iran–Iraq War, where they saw combat against Iraqi warplanes. Iranian F-14s reportedly shot down at least 160 Iraqi aircraft during the war, while only 12 to 16 Tomcats were lost; at least half of these losses were due to accidents.
The Tomcat was retired from the U.S. Navy's active fleet on 22 September 2006, having been supplanted by the Boeing F/A-18E/F Super Hornet.[4] The F-14 remains in service with the Islamic Republic of Iran Air Force, having been exported to Iran in 1976, when the U.S. had amicable diplomatic relations with Iran.
On with the build…
So I was asked to build on a commission an F-14 Tomcat in 1:32 scale -not a problem. I chose the 'D' version as it helps going forward, read on.
The kit itself is very nice, with minor fit issues but nothing dramatic, I was going to use a resin cockpit, but for some reason this didn't fit too well, so I decided to go with the kit cockpit, and use the Eduard photo etch. I just scraped away the raised detail that needs the photo-etch and added that.
The medium grey base colour is sprayed into the cockpit and the individual panels picked out in very dark grey with detail spot painting to highlight the knots and switches.
You can see a few photos here of the cockpit nearing completion along with the ejection seats and now familiar seated crew figure that will help create the active element to the project, along with all the other accessories to follow - read on!
Assembly is pretty straightforward overall, just take your time, especially if you are adding electrics and LEDs. I have also used JS Miniatures again for the lighting chip for the navigation lights (see my Tornado build for more on these)The underside join for the engine nacelles isn't very good and you'll need filler here.
Undercarriage bays…The resin bays slotted in ok and just needed their white base paint and then a dirty oil wash to help bring out all that detail.
Vulcan rotary gun…The kit parts are OK but replacing these with turned and PE brass items from Profimodeller (Ref: 32108) adds a higher level of definition and quality.
Other brass additions…The small grills that sit on top of each intake can be enhanced by replacing with PE as can other various access hatches and small inspection panels.Painting and decals followed next and all straightforward here - pre-shading panel lines helps create subtle tonal differences to the models. I then just made sure that the decals went onto a glossed surface to avoid any chance of silvering.
Undercarriage…The model is pretty big by this stage and inverting it on a stand or other support helps you get access to add the undercarriage units.
Reheat cans…These are a distinctive part of the 'D' variant with their smooth, broad petals, rather than the more detailed-looking cans fitted to the 'A'. Alclad2 shades create whatever effect you like and that's what I did here, choosing to leave mine fairly clean-looking as was often the case with the F-14D.
A base…The client wanted to have this aircraft on a carrier deck base, but its over 1 meter long, thinking cap on how am I going to do this?
After a few attempts of drawing the base out, I had in my mind a visual, so I had it put together in in-design using one of my designers within my business, then we printed this out to scale on 5mm foamex, this would give me my template for painting.
I had noticed that David over at flightpath had 1:32 USN decking in photo etch and white metal tie-downs. So I purchased one deck plate and 5 sets of tie downs, these come with 25 pots and then 25 tie-down deck plates, also chains in the correct scale, and towing arms etc etc, all this was very handy.
The foamex was mounted to 5mm mdf and left to dry for a week, then using the deck PE I was able to use this to mark out the tie-downs and then drill them out to allow the white metal pots to sit in them 125 were set, the rest of the decking was scratch built using plastic card, and metal tubing.
Flight Deck equipment…The tugs are all from Verlinden, what can I say just brilliant especially in this scale, the figures are from REEDOAK in France, http://reedoak.com/ these are not resin or plastic, but a rubber composite but the detail is just exquisite - perfect in every way, unbelievable detail all one piece no glueing.I used a mixture of paints from Halford's grey primer spray can variety to Vallejo and Tamiya, the back drop again is an image printed out on to 10mm foamex board.
I made short video that you might like to see and that's about it. Hope you like the outcome?
Mike T.
https://www.youtube.com/watch?v=833MO4Cg1S8&feature=youtu.be
Other Models you might like...