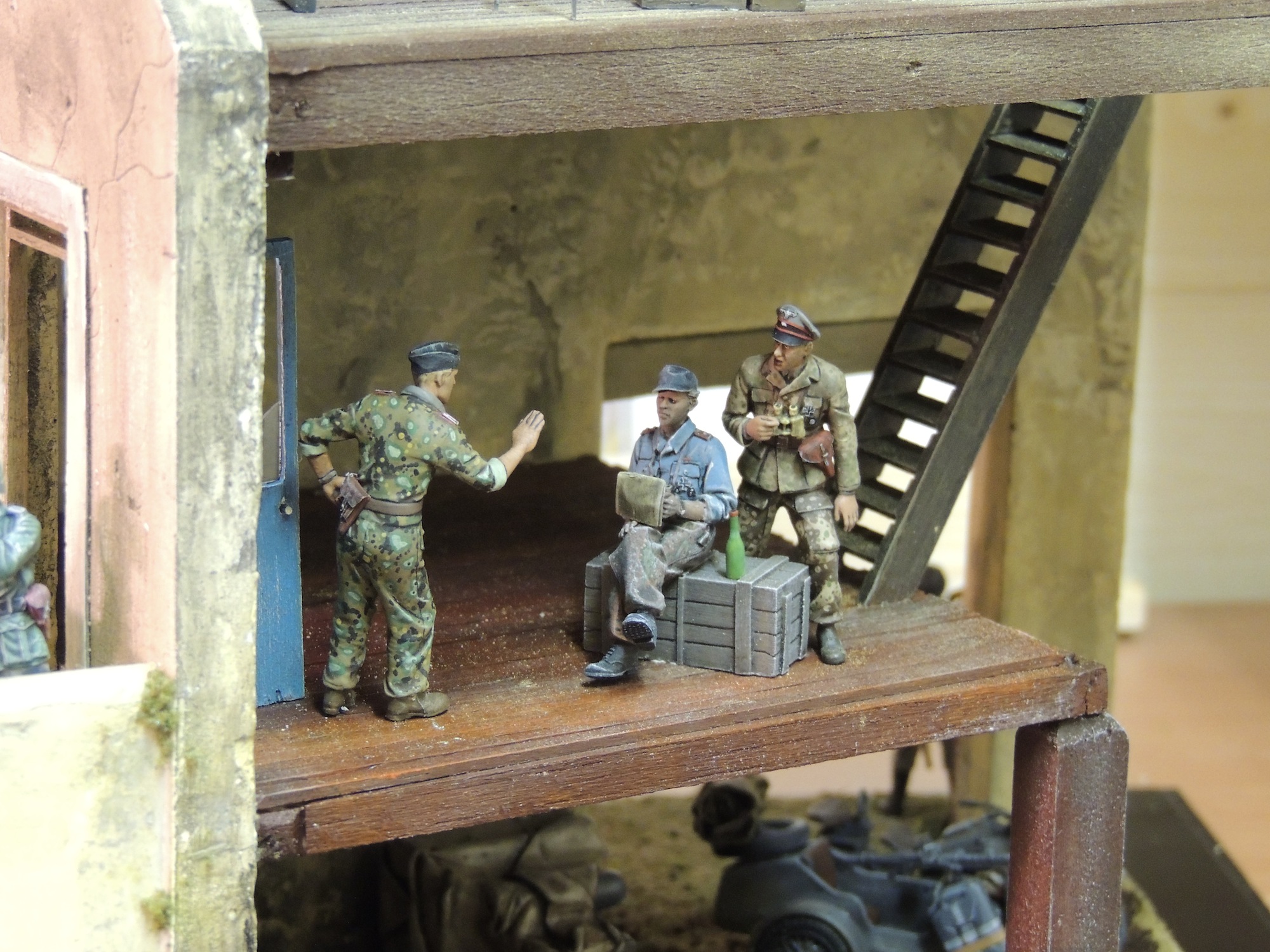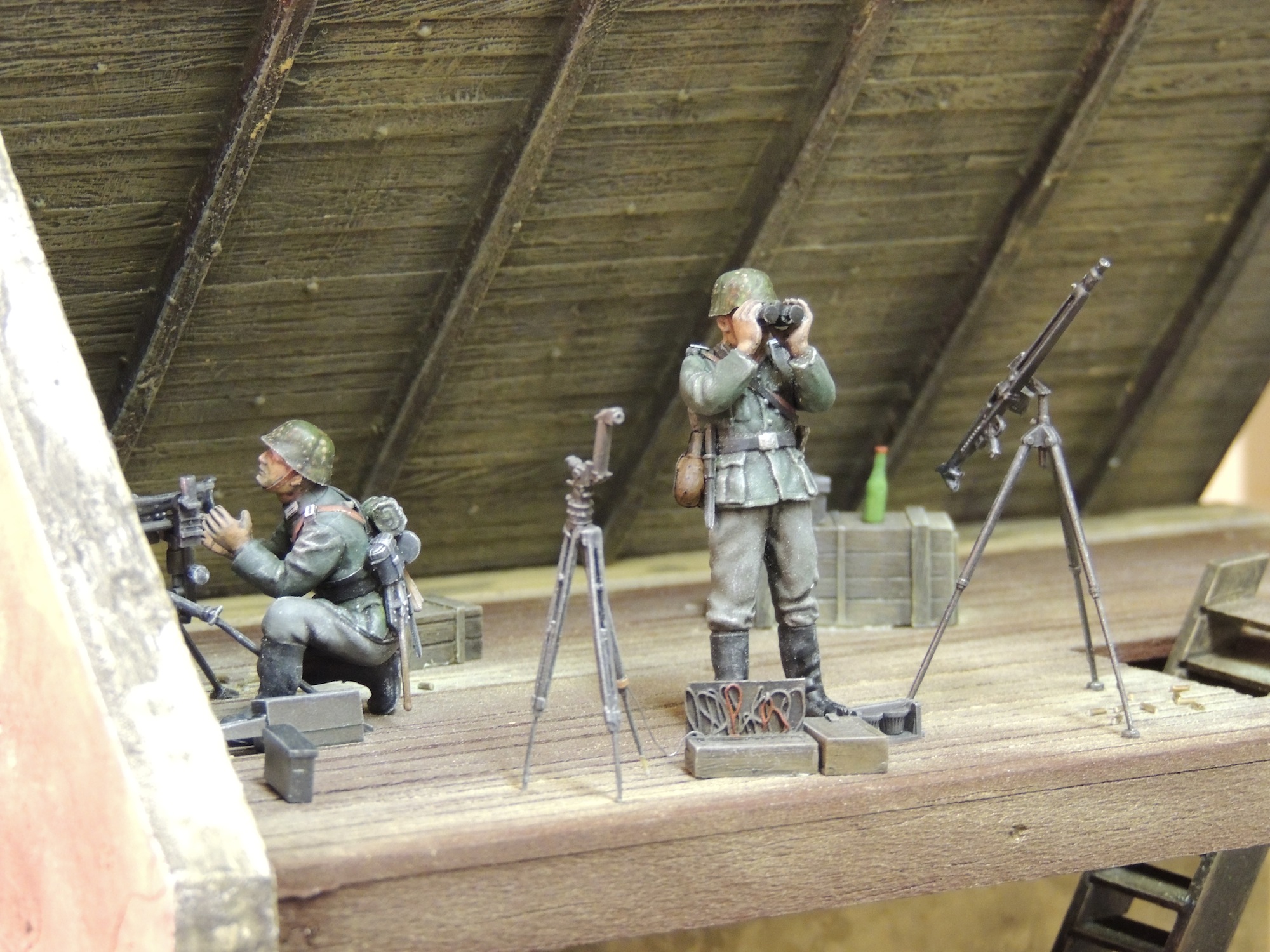 ABOUT THIS MODEL
This is the Tamyia 1/35 scale tiger tank, The model is painted with Vallejo model air paints, applied with an Eclipse CS Airbrush, the tiger was enhanced using real metal tracks and metal air vents on the engine.
The figures are from Alpine miniatures, and master box, and Tamyia, with the farm house being a plaster kit, the wooden floors were all scratch built using balsa wood.
The German Tiger Tank was introduced in August 1942 and was at that time the most powerful tank in the world. The success of the Tiger was so profound, that no allied tank dared to engage it in open combat. This psychological fear soon became to be known as "Tigerphobia"
SPECIFICATION
Scale: 1/35
Length: 440mm
Width: 330mm
Height: 305mm
Other models you might like...